Experience
---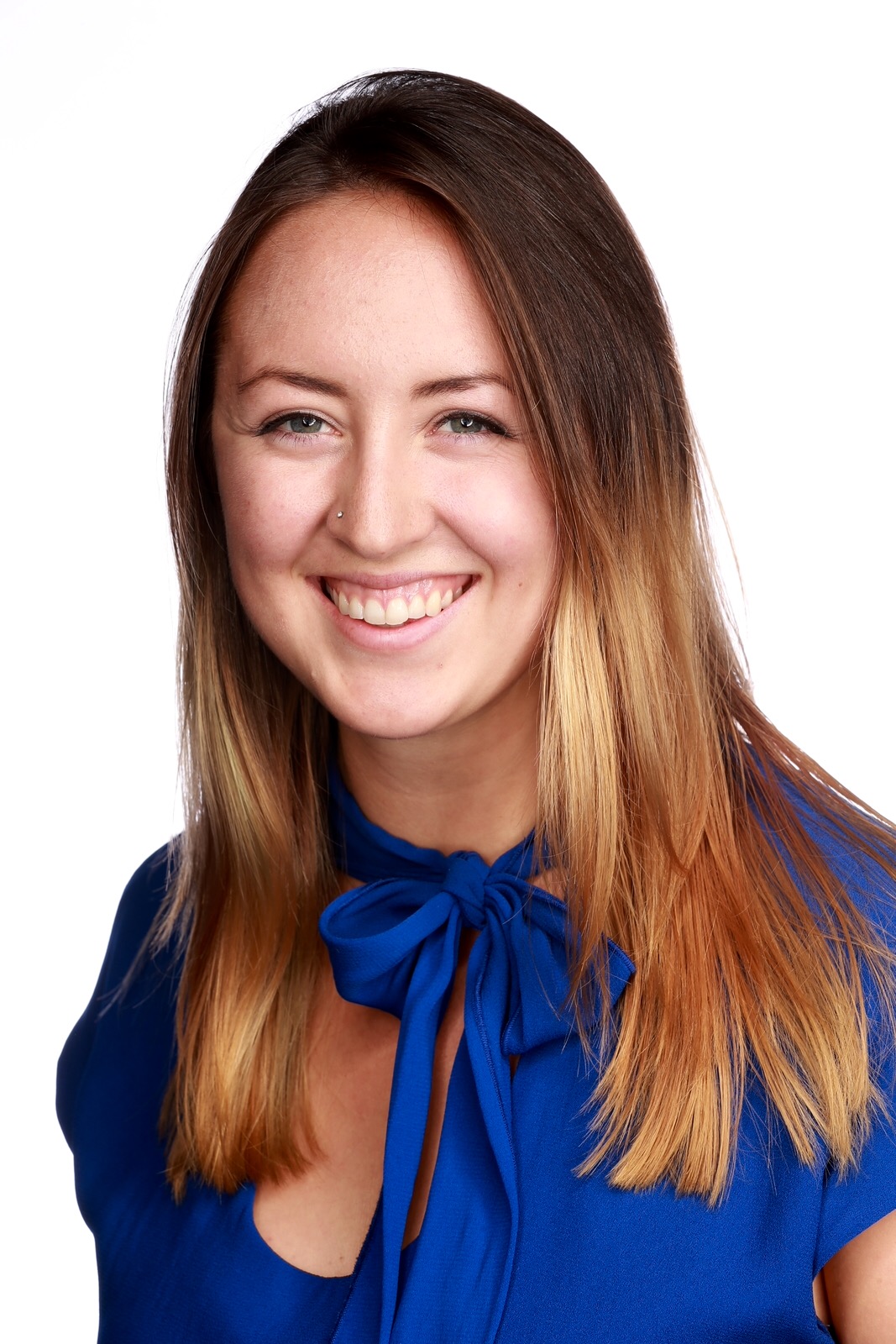 Aubrie Amstutz
Linguistics Graduate Student & English Language Educator
Utilizing technology to improve second language education is my passion. Through content creation and curriculum development informed by psycholinguistics and cognitive science, I hope to ignite a passion for cultural exchange and help people best express themselves in their second language. 
I have experience in technical writing, curriculum design, content creation, marketing, and developing materials for virtual learning environments. I have taught English as a foreign language both in person and remotely using diverse avenues of technology. I am looking to work on innovative projects in the EdTech sphere.
Experience
Duolingo
7/2020-current
Quality Control
Verify spoken English language ability of exam takers using CEFR guidelines
-Uphold ethics guidelines by detecting suspicious behavior and/or malicious rule-breaking during English exams
-Maintain the worldwide reputation of Duolingo's test experience by ensuring fairness and the highest quality of accuracy in results
Content Creator, Lingvist
1/2019-7/2020
Tallinn, Estonia (remote)
-Research topics related to second language acquisition (SLA), psycholinguistics, and technology-assisted learning. 
-Create language-specific content, grammatical guides, and special interest articles to support Lingvist's community of language learners.
ESL Game Writer/ Narrative Designer, Play2Speak
11/2019-12/2019
Madrid, Spain (remote)
-Designed narrative structure for VR experiences for English language learners.
-Wrote level-appropriate video game scripts according to the Common European Framework of Languages.
-Incorporated vocabulary and grammar objectives in an engaging way to avoid second-language speaking anxiety, improve confidence, and increase fluency.
Online EFL Teacher, VIPKID
2/2019-8/2019, 8/2016-10/2016
Beijing, China (remote)
1-on-1 English language and content classes, based on the American Common Core State Standards, via video chat to Chinese students ages 5-12.
Communications Analyst, UCSB Office of the Chief Information Officer (CIO)
10/2017-9/2018
Santa Barbara, California
Analyzed written and visual communications practices for the Office of the Chief Information Officer. Planned, implemented, managed, and wrote all aspects of comprehensive communications programs for multi-year, multi-million-dollar campus-wide IT initiatives. Managed outreach and social media. Enacted a website redesign project consolidating eight legacy sites into one. Used Power BI to create public-facing operational dashboard for Enterprise Technology Services.
Collaborate Helpdesk Manager, UCSB Letters and Science Information Technology
6/2015-10/2017
Santa Barbara, California
Technical training, creation of guides and training materials within UCSB's largest college's IT department. Enterprise service administration for services such as Box.com and Office 365 mail. Operations coordination of Collaborate Student Support Center, including instructional labs in 15+ locations and 45+ student employees.
Marketing Director & Blog Contributer, Lux Science
5/2017- 7/2017
San Francisco, Ca (remote)
-Conducted market research in education technology arena -Designed brand positioning strategy -Curated & contributed to education tech blog -Directed web design and outward facing copywriting -Coordinated social media presence -Initial Kickstarter Campaign planning
Lingokids Live Online English Teacher, Monkimun
12/2016-3/2017
Madrid, Spain (remote)
1-on-1 English language instruction with children aged 3+ via video chat. Lesson planning and materials preparation based on Lingokids application curriculum.
ESL Content Creator, Lingoland
10/2016-11/2016
San Francisco, California (remote)
Design of curriculum structure and accompanying content for use by English language tutors. Creation of in-game roleplaying script for use in Lingoland's 3D cities. Develop ESL peer interaction activities to encourage cooperative learning. Training and performance evaluation of English tutors.
TAPIF English Language Teaching Assistant, French Ministry of National Education
10/2014-4/2015
Department de l'Allier, L'Academie de Clermont- Ferrand, France
Preparation and delivery of 12 weekly English courses for children aged 5-11 years. Development of special courses for French primary school teachers on modern language teaching. Focus: games, oral activities, and authentic cultural materials in English instruction.
Private English Language Conversation Tutor
11/2014-3/2015
Vichy, France
Conducted weekly tutoring sessions with adult intermediate level English learner.
English Language Counselor, NACEL "American Village" Summer Camp
7/2013-8/2013
Greoux Les Bains, France & Vienne, France
Preparation of curriculum and administration of English instruction, two hours per day to a class of twelve students aged 6-15 years. Supported an immersive English experience for campers in daily activities.
Gaucho Marks Magazine Editor and Contributer
2012-2014
Entertainment Section Editor
Speaking Engagements
Presenter
April 29, 2017
Los Padres CATESOL (California TESOL) Conference
"TESOL in the Virtual World" is the title of my talk given at the Los Padres CATESOL Conference on April 29th, 2017. Abstract: Virtual learning is increasing in popularity with access to technology. How can technology best be used to increase engagement and improve access among distance learners? In this talk, I consider the pros and cons of virtual environments, apps such as Duolingo, and online teaching with consideration given to learning styles, ease of access, and affordability. Additionally, we'll explore what types of online teaching opportunities are out there, and how best to choose one that suits your interest.
Guest Speaker
March 2016, March 2017
UCSB Linguistics Department
Was asked to give presentations on online opportunities for TESOL and international TEFL as guest speaker for LING 139: Intro to TESOL.
Visiting Instructor
August 2015
WACUBO Business Management Institute
Taught workshops on Microsoft Excel for Fiscal Data Analysis and Microsoft Word for Business and Publishing for the Western Association of College and University Business Officer's Business Management Institute.
Education
University of Siena
2018- present
Master's: Language and Mind: Linguistics and Cognitive Studies
The program focuses on the study of language in the perspective of cognitive studies and of the philosophy of language and mind. It includes:
-the study of language as a cognitive capacity and its relevance in the domain of first and second language acquisition and language pathology;
-the study of the philosophical, psychological, biological and social bases of language and cognition;
-the study of the relevance of the analysis of human language for philosophical studies.
Students acquire:
-familiarity with different dimensions of the interdisciplinary study of language as a cognitive capacity, of first and second language acquisition, of the relation between mind, language and the brain;
-the ability to utilize theories and methods of formal linguistics in different applied domains, such as language teaching, the study of language pathology, computational applications and psycholinguistic experimentation.
University of California, Santa Barbara
2010-2014
Bachelor of Arts: English Literature and Creative Writing
120 hr Teaching English as a Foreign Language Certification
2016- 2017
University of Toronto (online)
Specialization areas: Teaching English to Young Learners, Teaching Business English
Customer Success Architect Certification
May 2017
Docusign Momentum
A Customer Success Architect specializes in building a foundation for success with a product and ensuring all stakeholders are satisfied with both the hard and soft dollar ROI.
California Institute of the Arts
Summer 2009
California State Summer School for the Arts
Selected to attend CSSSA for Creative Writing.
UCSB Course Highlights
Language and Linguistics (LING 20)
2012
Introduction to Teaching Speakers of Other Languages (TESOL) (LING 139)
2013
Advanced French Grammar (FR 104C)
2014
Literary Translation Independent Study (FR 199)
2014
French to English and vice versa
Advanced Screenwriting (FLMST 188B)
2013
TV Writing (FLMST 188TV)
2013
Publications
Le Sel/Salt
2014
Vagabond Multilingual Literary Journal
The First Swallow of Beer
2015
EAT/ATE-Le Petit Press
My translation of a meditation/poem by Francis Ponge originally published in French in the collection "La première gorgée de bière."
Banana Split
2015
EAT/ATE- Le Petit Press
My translation of a meditation/poem by Francis Ponge originally published in French in the collection "La première gorgée de bière."
Helping Shell Peas
2015
EAT/ATE- Le Petit Press
My translation of a meditation/poem by Francis Ponge originally published in French in the collection "La première gorgée de bière."
Après l'Etude du Français et le Voyage à l'Etranger
2014
The Catalyst
A poem published in The Catalyst literary magazine.
Rhône-Alpes
2014
WORD
A poem published in WORD magazine.
Honors & Awards
CCS Screenwriting Competition
2013
College of Creative Studies, UCSB
Second place recipient for an original hour-long pilot.
Volunteering & Community Involvement
Social Media Coordinator & Marketing Subcommittee
2016- 2018
Chancellor's Staff Advisory Council
Serve as member of CSAC (see below) and member of Marketing subcommittee.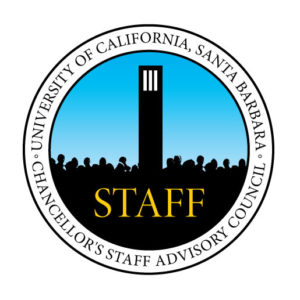 Social Media coordinator within Marketing subcommittee.
The Chancellor's Staff Advisory Council (CSAC) actively researches and identifies UCSB staff issues and reports these issues directly to the Chancellor. The Council also provides advisory services to the Chancellor and other senior administrators on campus policies, procedures, and long-range plans pertinent to staff.
French
Minor in French from University of California, Santa Barbara
Teaching English as a Second Language
Experience teaching English internationally to groups & one-on-one, virtually & in-person, to adults & children. TEFL Certification from University of Toronto (in progress).
Box.com
Box Certified Professional and current enterprise administrator.
Product Implementation & Success
As a Customer Success Architect and Box Certified Professional, I specialize in product implementation, administration, and determining ROI for a company or customer.
Articulate Storyline 2
Basic e-learning design experience.
Microsoft Word
Taught Microsoft Word workshops at University of California, Santa Barbara and for the Business Management Institute (WACUBO).
Microsoft Excel
Taught Microsoft Excel workshops at University of California, Santa Barbara and for the Business Management Institute (WACUBO).
Office 365 Email Admin
Administrator for student Office 365 email service at University of California, Santa Barbara.
Spanish
Three years of Spanish instruction at Lakewood High School.